I used to be all about the nudes, but nothing makes me happier or makes me feel more put together (even when I'm not) then when I slap on a bright lipstick.  The key to pulling off these bright colors is to pair them with a neutral face-keep the eyes and cheeks on the subtle side, otherwise you may get a call from Ringling Brothers!  So, in no particular order, here are my top 5 most worn bright lipsticks with an extra thrown in!
Butter London Lippy Bloody Brilliant Lip Crayon in Ladybird
If you told me three years ago that I'd be reaching for an orange lipstick, I'd have thought you were nuts.  Now it's one of my all-time favorites. While this does look better with tanned skin, it looks just fine on my pale skin as well. I usually wear it when I'm wearing navy or earth tones, but there are no rules-wear it whenever you want! This formula wears for an incredibly long time, and it has a lovely glossy finish. I actually love all of the shades in this formula (except for the nude) and highly recommend it! Just be careful-it WILL melt in your purse in the extreme summer heat!
Clinique Pop Lip Color in Poppy Pop
This is another orange-toned lipstick, but it has a more pink/red undertone, which makes this shade much more wearable than the Butter London Ladybird.  I also am a big fan of the Clinique Pop Lip Colors because their formula has a built in primer that makes this lipstick last a long time, while still remaining creamy on the lips. It's not drying at all!
Lipstick Queen Cupid's Bow Lip Crayon in Daphne
I've been hunting for a red lipstick that's more pink than red, and I found it!! This demi-matte lip crayon is easy to use to first line the lips and then fill in with color. It wears for a good while but I wouldn't say it's long wearing.  It wears off evenly and feels nice on the lips.  I love a bright color that isn't drying! This is another one that can melt in high temps, so be careful about keeping this in your bag if you're spending a lot of time outdoors.
Mac Lipstick in Ruby Woo
Don't you love the look on my face? At this point my lips were going numb from removing and reapplying so many lipsticks! Mac Ruby Woo is one of their Retro Matte formulas, which means it's highly pigmented but also VERY drying on the lips.  It's incredibly long wearing, which makes it great for special occasions where you want to look nice but don't have the time or inclination to touch up your lipstick.  I'm not a big fan of lip liner, but you really need to use some with this lipstick.  I pair it with Mac's Lipliner in Beet.  Just be sure to slather on the lip balm when you take it off!
Estee Lauder Pure Envy Sculpting Matte Lipstick in Neon Azalea
Hello bright pink!  I know this looks intense, but I promise you can pull it off, especially if you're a darker skin tone than me (which is most of the planet).  It will make you look like you actually put on more makeup than you actually did, so if you're in a rush in the morning, curl your eyelashes, slap on some mascara, and throw this on.  Instant face!  This is described as a matte formula but it's really not.  It's a very creamy, moisturizing lipstick that is more of a demi-matte finish.  I feel it's a much more flattering finish than most true mattes.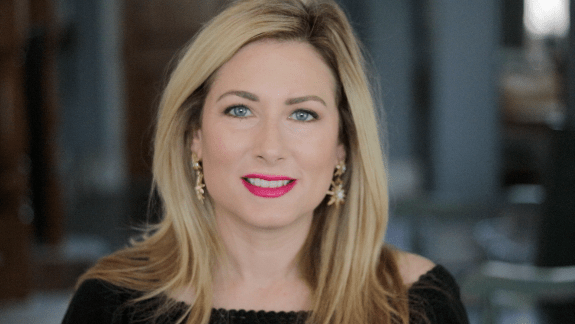 Maybelline ColorSensational Lipstick in Vivid Rose
Finally, my bonus pick and one from the drugstore as well! Maybelline Lipsticks are my second favorite drugstore lipsticks, or maybe even tied with my favorites, the Milani Color Statement Lipsticks.  But nothing beats Maybelline's Vivid lipstick shades-there is a shade for everyone.  Again, I was searching for a combo pink/red shade and I think I nailed it with this one.  It's a nice satin, creamy finish that wears for about 3-4 hours.  I love it!
So those are my top five (or six) favorite bright lipsticks to wear, especially in the summer.  What are yours?
Shop My Favorite Bright Lipsticks Here: